Free Shipping on ALL Orders
1
Select Your Watch
Just click the Buy Now button to reach the purchase page.
2
Pay With Your Card
Choose the payment method you want to use and enter your details.
3
Wear It Daily
Wrap the M1000 around your wrist once it arrives via RUSH shipping from the USA!
Military-Grade Features
The M1000 is designed and made by a top defense contractor for tactical military combat.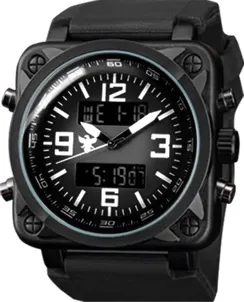 Analog & Digital Display

All-Metal Construction

5ATM Waterproof (150 feet)

Phosphorescent Glow

Stopwatch Timer & Alarm
Indestructible Design

Rated 4.5 based on 1,000+Reviews
Our
Iron-Clad

Pledge

100% Satisfaction
Free (Fast) Shipping

Scratch & Break-Proof
Built To Assist Elite Military Forces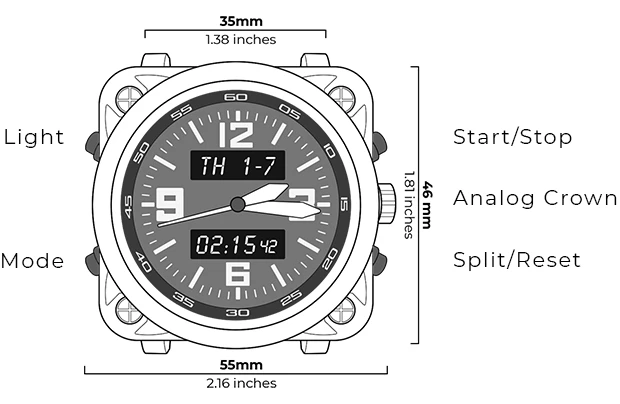 The M1000 Tactical Watch features a machined stainless steel body and sapphire crystal face. The thick black silicone band allows for rugged wear while maintaining a chiseled composition in any formal setting.
BGW9 Swiss Super-LumiNova Phosphorescent Glow
Multi-Functional: Timer, Stopwatch, and Alarm
Dual Time Zone: Set Analog & Digital clocks operate separately
Designed in the USA (ships from Los Angeles)
Dimensions: 55mm x 46mm
What M1000 Customers Are Saying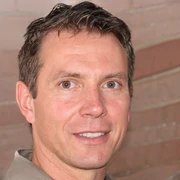 "I spend a lot of time outdoors hiking, fishing, and hunting. I always seemed to mess up a good watch, because I usually forget to take it off. Those worries are over now that I've got this one. I can reach right down into creek water and retrieve any lure or bait that I drop. The M1000 keeps the water out and keeps on working without a hitch!"
Warren, PA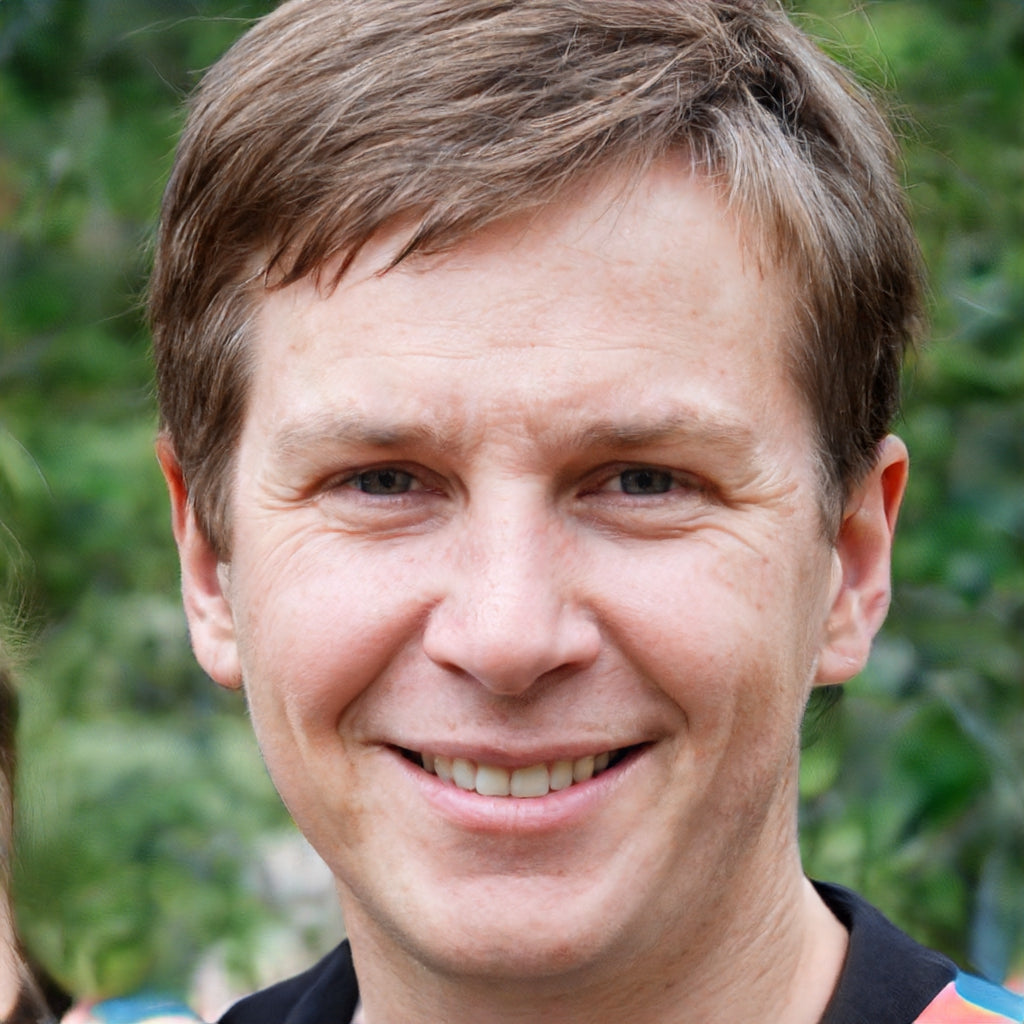 "I see why soldiers in the armed forces love this watch. It can really take a pounding and stay looking like you just wrapped it around your wrist for the first time. I must admit that I'm truly impressed."
Lansing MI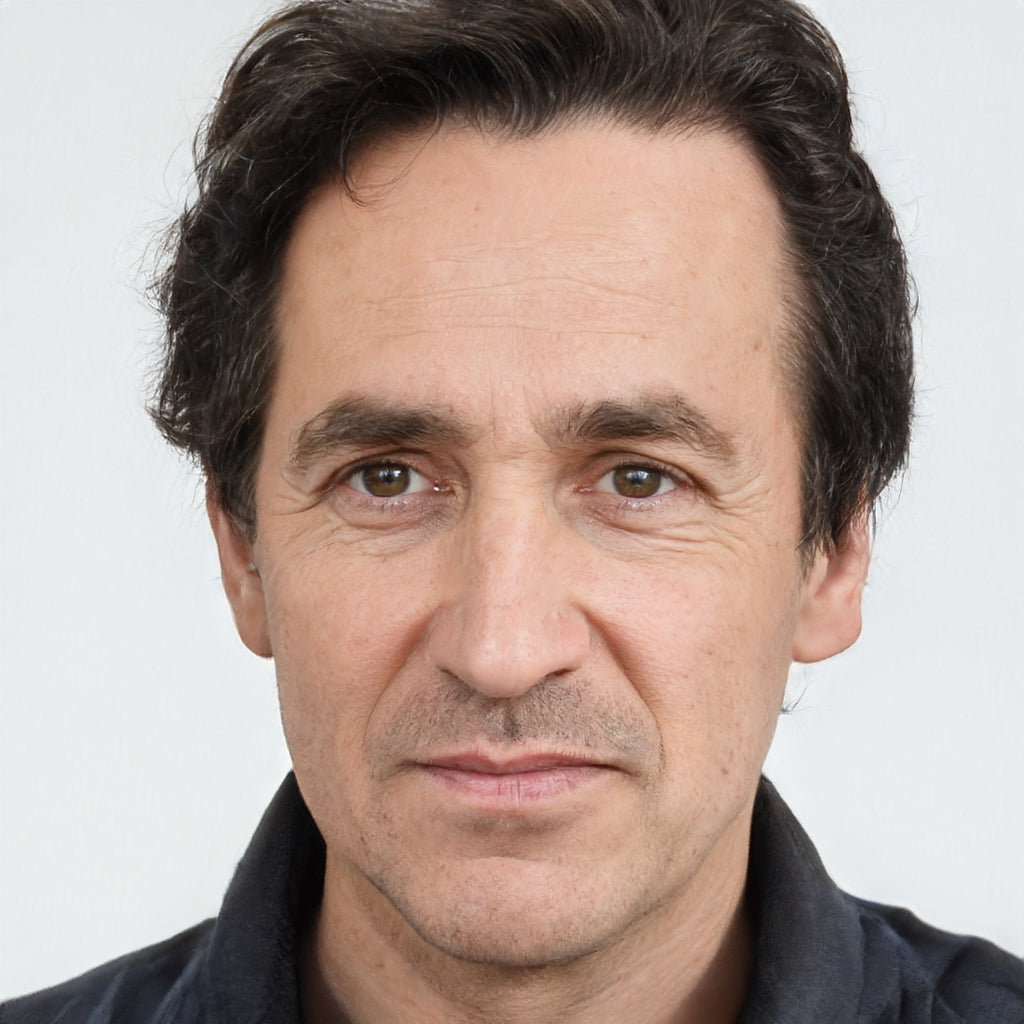 "I'm a firefighter in a small town. Thankfully, we don't have to deal with too many emergency situations. But I take comfort knowing that I don't have to worry about taking my watch off if we do get a call. I wear the M1000 during fire drills and have seen firsthand how durable it is while I'm out in the field. Don't hesitate about pulling the trigger on one of these!"
Ashtabula Ohio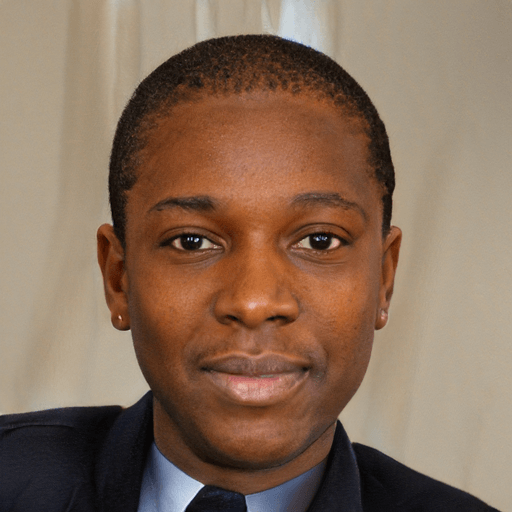 "The other day I went to the range with this on and I had people left and right asking where I got this bad boy from, seems like it's a great attention grabber! But this watch is both show and go, it's extremely durable, I work a job in construction and I wear it every day, not a single scratch or dent!"
Phoenix, AZ
"Looks the same (if not better) then when I bought it and a massive discount compared to other designs. Other watches of this quality start at $400-500, so at $95 it's a no-brainer."
Dallas, TX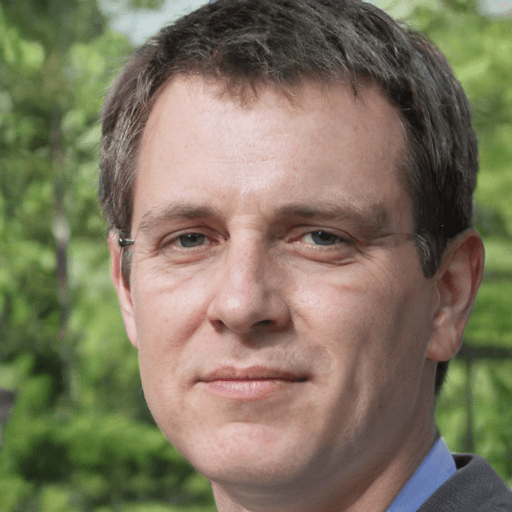 "Even though it's got that military look, it still works well with a suit. You just look like a real man instead of a guy who's obsessed with fashion. LOL that's my take anyway. Plus it's indestructible. I dropped it out of my Jeep (don't ask) and it still works fine. No scratches. I'm very happy with it."
Dallas, TX
Frequently Asked Questions
Is it really indestructible?
For everyday scenarios, yes, this watch is tough as nails. Can it survive a nuke? No. Well maybe...we've never tried that.
Is the band adjustable?
Yes, this watch fits any size wrist.
Is this a digital or analog watch?
Both. You can set it to show the date digitally, and the time both analog and digital.
How long does the battery last?
Between 3-4 years and often longer.
get mine now